Highmark Wholecare 2023 Over-the-Counter Benefits
Preventative Health Products at No Cost to You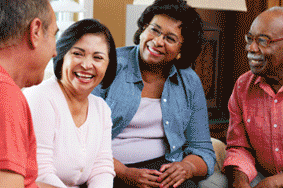 Welcome to your 2023 Over-the-Counter Benefit, administered by Fieldtex. We hope that you enjoy the selection of products and the convenience of the service. The OTC Benefit is designed to give you access through your health plan to preventative health products that you are already using at no additional cost to you. Please check the right column on this page to see your current benefit allowance and schedule. Learn more about your OTC Benefit and this site by visiting the My Account page. For ordering assistance, please call 1-855-350-0074 (TTY 711) Monday-Saturday 8:00 AM to 5:00 PM; Sunday 10:00 AM to 5:00 PM
The current Covid-19 crisis has presented challenges that have negatively impacted the current supply chain and workforce. Our team is working hard to get you your OTC items, however we are experiencing a labor shortage and an abnormally high number of out-of-stock items. These hurdles are unfortunately resulting in longer than usual order delivery times. We thank you for your continued support and patience and apologize for any inconvenience this may cause.

For any other questions, please contact Highmark Wholecare member services at: 1-800-685-5209
8:00 am to 8:00 pm, 7 days a week from October 1 through February 14.
From February 15 through September 30 our business hours are 8:00 am - 8:00 pm, Monday through Friday. TTY users should call 711
Important Notice: Beginning in 2022, any remaining quarterly allowance WILL NOT ROLLOVER to the next quarter. Be sure to use up your allowance before the end of each quarter. 
Important Information: Quarterly and Annual ordering limits have been set on all product categories. Limits are noted and enforced.
Due to increased demand during the COVID-19 outbreak, we have placed quantity limits on certain items.  Once the national emergency has passed and inventory levels return to normal, these restrictions will be lifted.
Due to the impacts of the pandemic on the supply chain, we are experiencing lesser availability of select items. We apologize for any inconvenience this may cause.